Promoting the Spanish habitat sector all around the world
ICEX is a public entity dedicated to the internationalization of the Spanish economy and local companies. Interiors from Spain, also a part of it, is the promoter of the habitat industry on fairs and exhibitions worldwide, which needed a communication strategy to unite these actions.
Narita suggests creating the initiative 'Spain is in', Spain is inside, joints the event and is in fashion. The participation includes both graphics and communication, and it applies easily to tailor-made promotional media and contents for social media.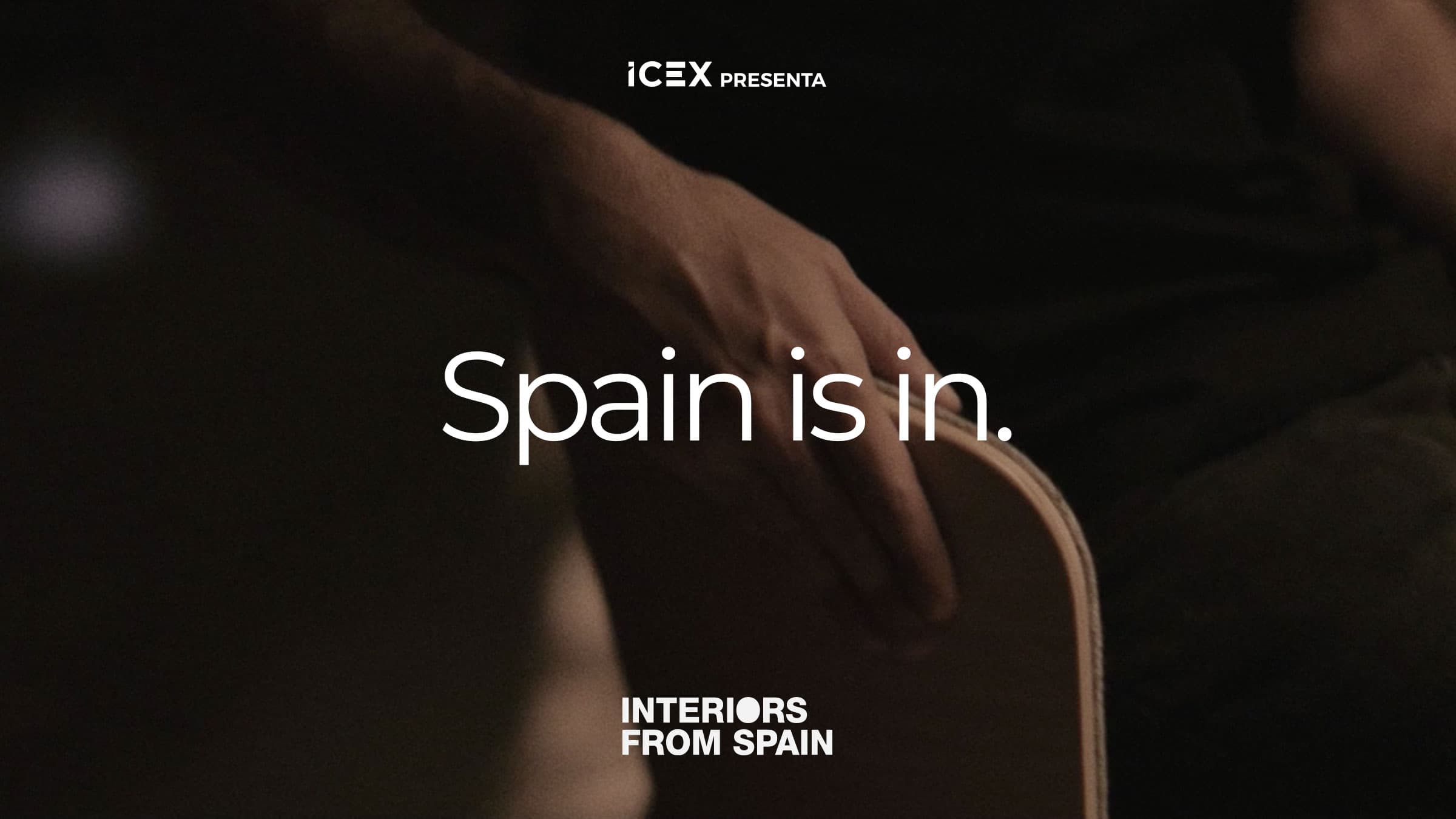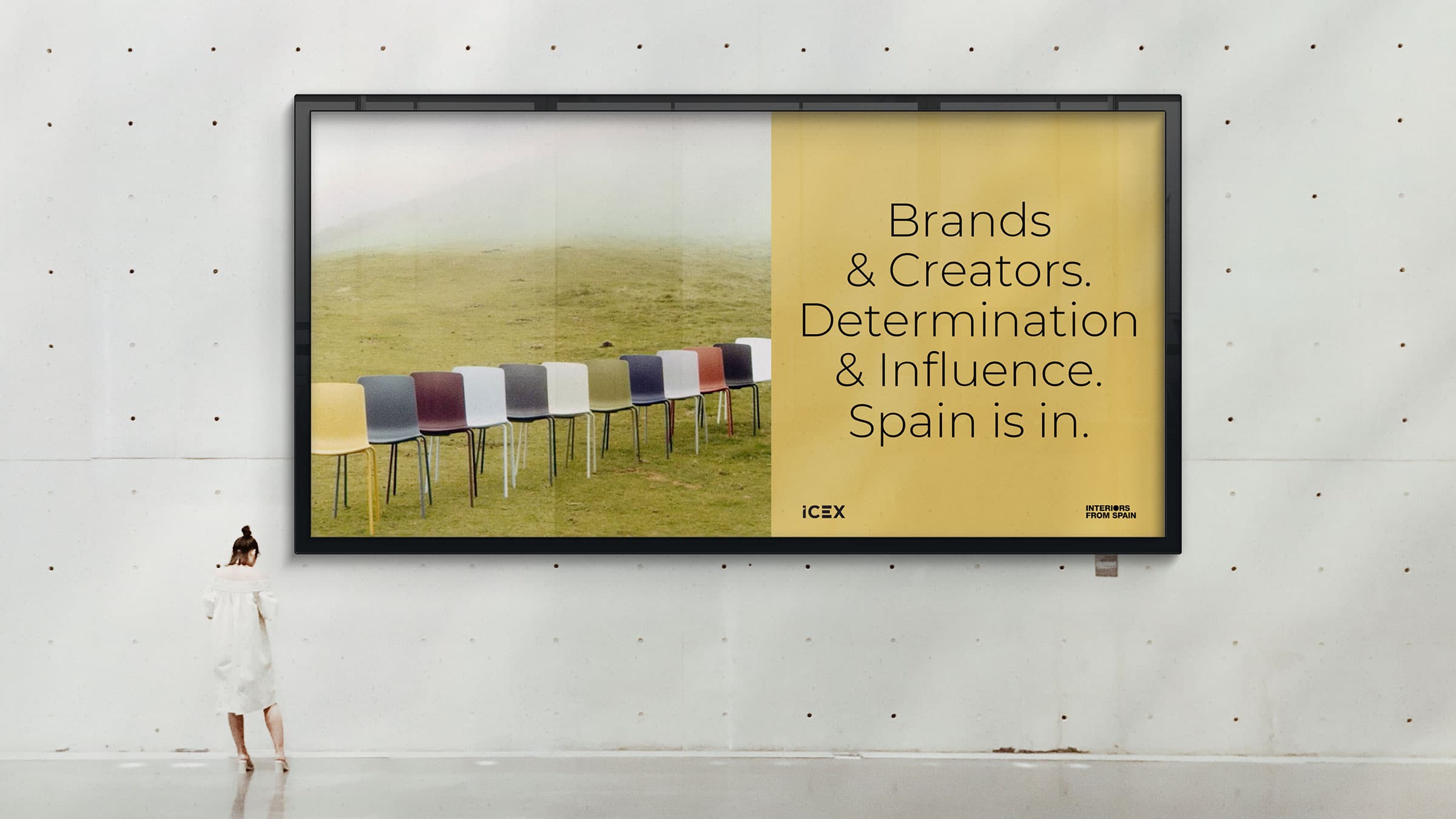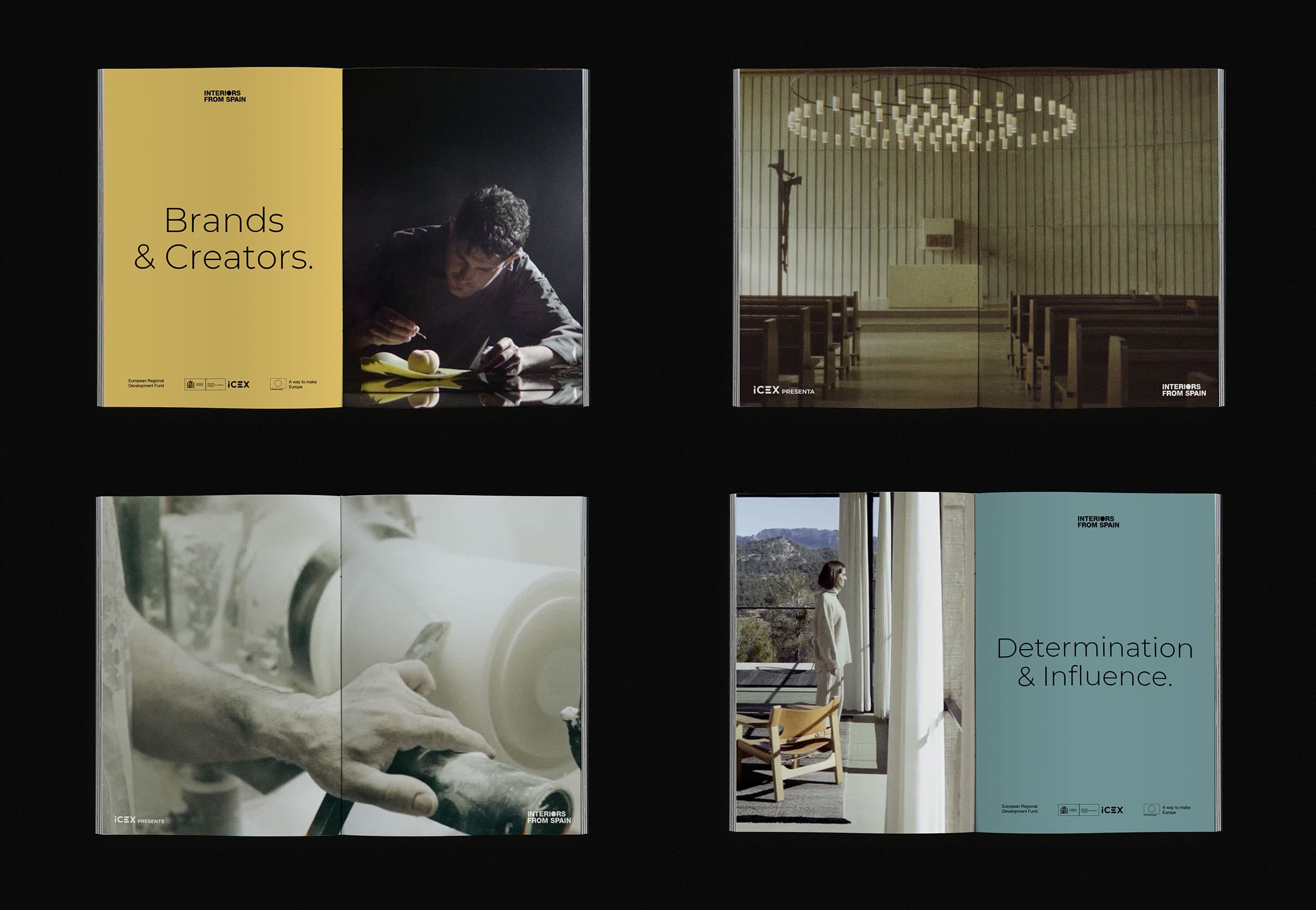 International leap with 'What is Spain?', a promotional piece about the values and visibility of Spanish design worldwide.
A unified graphics and communication promote the participation in each event, from digital contents to promotional media.