Innovative and creative designs for contract spaces. Welcome outside
Poliuretanos Rivas, a company based in Zaragoza and specialized in injected polyurethane foam for over 40 years, launches its new brand Bõln, furniture for contract spaces within new technology Flexyskin.
The comprehensive design of the brand and the launching strategy to the market have challenged Narita's work. Therefore, they have generated all the necessary communication pieces, such as social media, launching event, website design and commercial documents.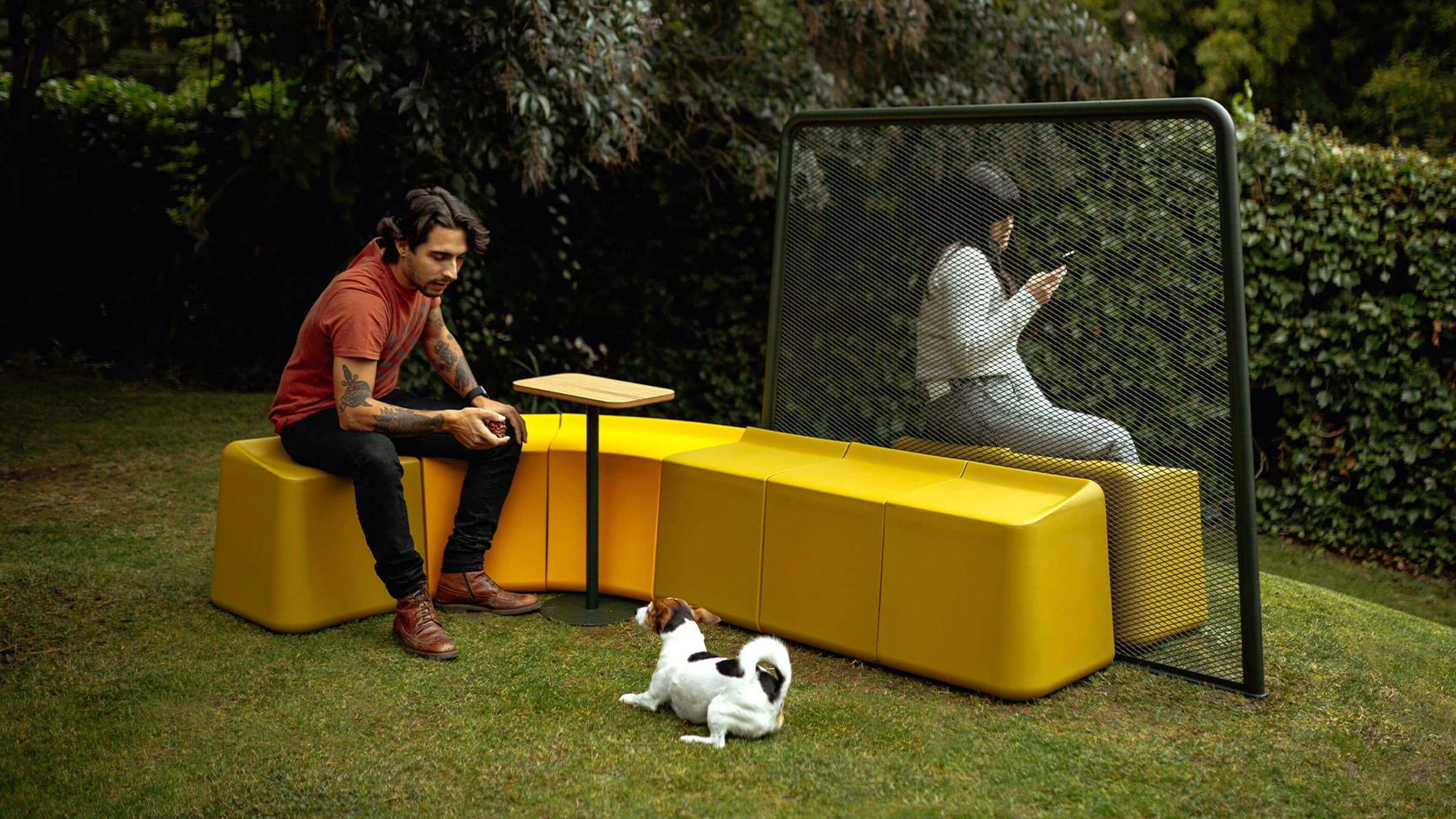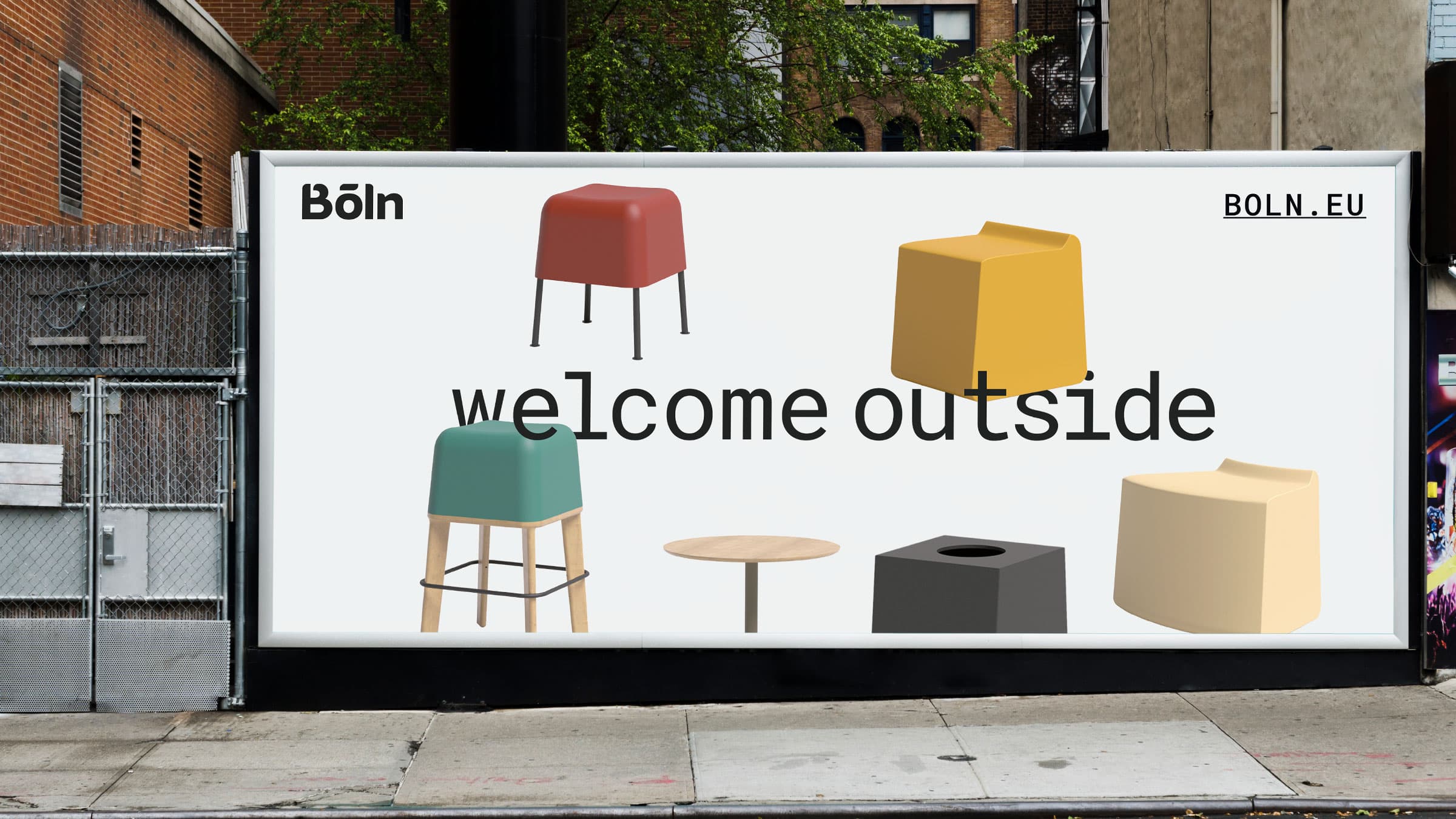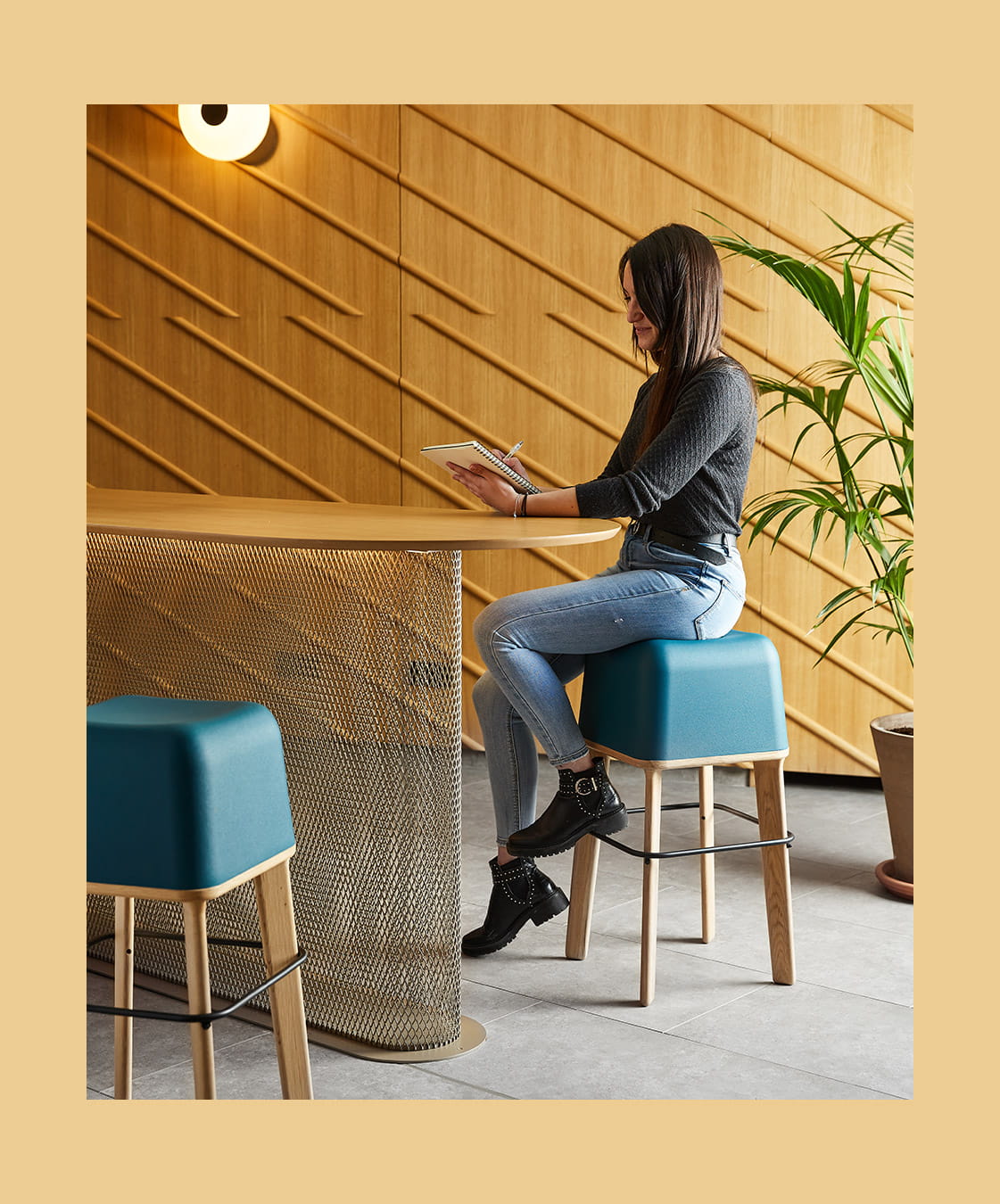 A brand with Nordic connotations in line with the style of the company's furniture collections. Soft-touch, organic essence.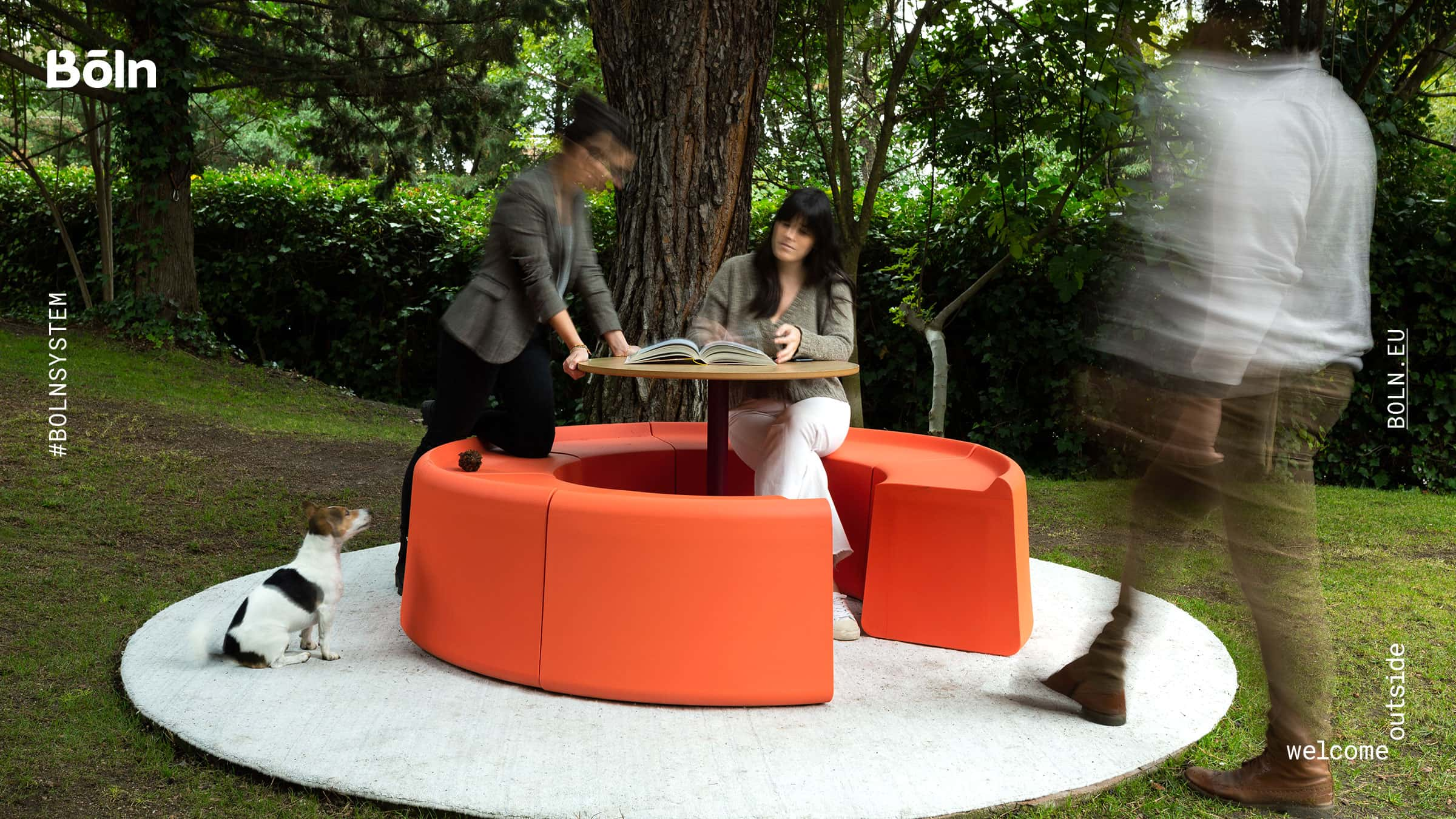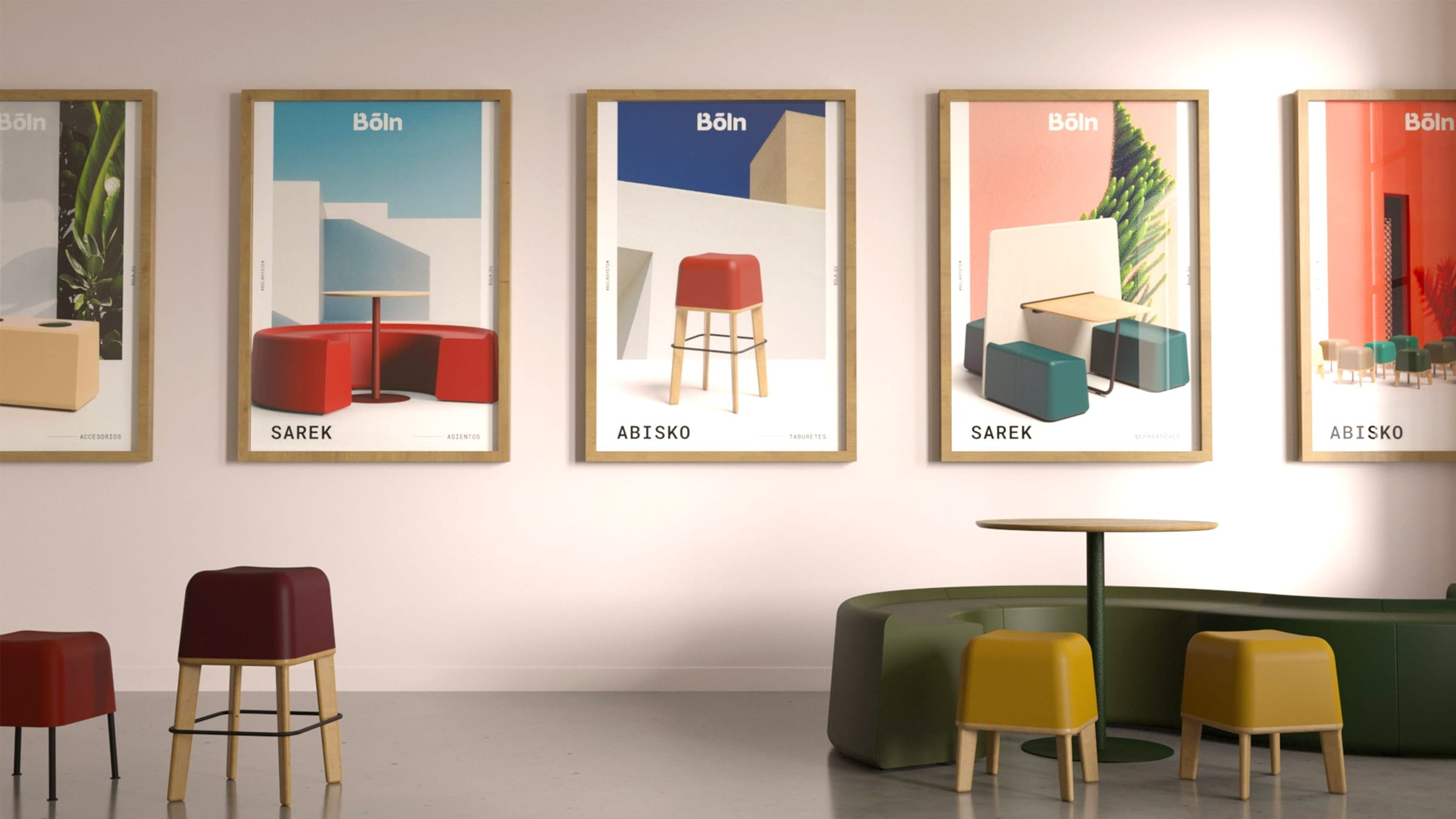 Catalogue and promotional elements as tangible as its furniture. Contents as digital and innovative as its technology.